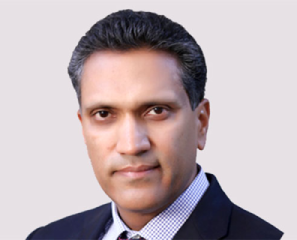 Gaurav Sharma is Co-Head of Private Equity – India at Investcorp. He has over nineteen years of experience both in the US and India across entrepreneurship, private equity, M&A, corporate finance and investment banking.
Gaurav was also the co-founder of Prime Gourmet Private Limited. Prior to that, he held the role of Director and the founding team of Providence Equity Partners' India office and the role Prior to that, he was part of the Investment banking team in New York office of Deutsche Bank (2004-07) and Charlotte office of Wachovia Capital (2003-04) where he covered Telecom and Media sector. Earlier, he was part of the Mergers and Acquisitions Investment Banking team of Deutsche Bank, New York (2001-03).
Gaurav started his career as a Founder and CEO of Trinayana Auto (1994-99) which is a manufacturer of auto components and a vendor for large automobile OEMs in India.
He holds a Master in Business Administration degree from The Wharton School, University of Pennsylvania and a Bachelor's degree in Engineering from Indian Institute of Technology, Delhi.