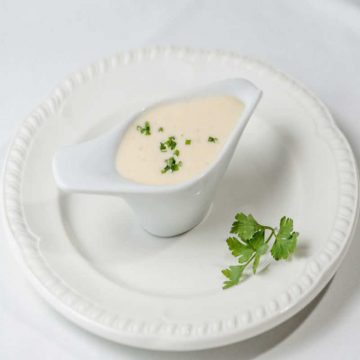 Portion: 1 cup
Serving Size: 1 portion
Ingredients
All-purpose flour 1 tbsp.
Butter, unsalted 1 tbsp.
Milk, Low fat 100 ml
Procedure
Melt butter in a sauce pan. Keep the heat to medium.
Add flour and roast it well.
Add milk and reduce the sauce. Stir continuously till it thickens.
Season with black pepper and herbs for taste.
Nutritive value as per one serving
Calories : 272 Kcal
Proteins : 5.52 gm
Sodium : 74.8 mg
Potassium : 169 mg
Phosphorus : 153 mg