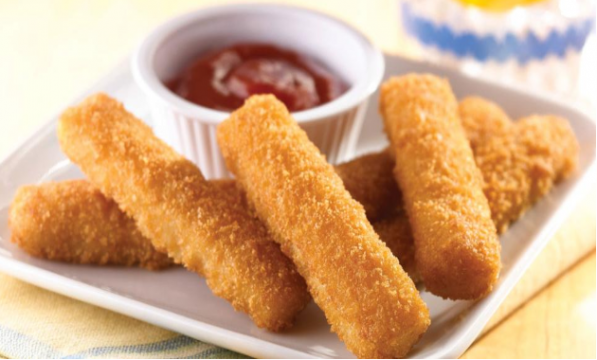 Portion Size: 2 portions
Serving Size: 1/2 cup (3 fingers)
Ingredients:
Tofu, firm 200g
Cornflakes, crushed ½ cup
Rice flour 1 tbsp
Corn starch 1 tbsp
Ginger garlic paste ¼ tsp
Pepper, grounded ¼ tsp.
Red chilli powder ½ tsp.
Cooking oil, 1 tsp
Salt ¼ tsp (Or as suggested by the dietician)
Water ½ cup
Preparation:
Mix all the ingredients, except tofu in a shallow mixing bowl.
Add water gradually to make it into paste, keep aside.
Cut tofu block into 12 fingers
Dip tofu fingers first in the paste we made, then in crushed cornflakes, coating all sides.
Place on baking sheets.
Lightly brush the fingers with vegetable oil.
Bake at 350 degrees F for 20 minutes, flipping once to brown both sides.
Serve hot.
NUTRITIVE VALUE AS PER ONE SERVING
Calories: 101 Kcal
Proteins: 82.6 gram
Sodium: 159 mg
Potassium: 110 mg
Phosphorus: 82 mg
Disclaimer: Including this recipe without consulting your dietitian may cause disturbances in your laboratory results. Creating variety in your eating pattern is one way to improve your quality of life.