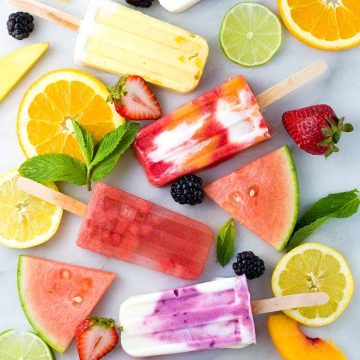 Ingredients:
Fruit 100 g/Fruit pulp around 50 ml (for each candy)
Fruit extract: Jamun, Apple, Lime, Orange, Papaya Ripe, and Pineapple
Preparation:
Rinse fruit peel off the skin and chop them into pieces. Discard the seeds. Take chopped fruits in a blender. Blend it to a smooth paste, add little water to adjust the thickness and blend again.
Now get ready with your Popsicle moulds.
Pour pulp into the mould till 3/4th and close it with a lid. Wrap it with a aluminum foil and then insert ice-cream sticks if you are using them. Freeze it for around 8 hours. Then carefully show the bottom part in running tap water, set aside undisturbed for at least 2-3mins then slowly remove the popsicles.
Serve immediately!
Note: You can freeze the pulp in an ice tray if you don't have Popsicle mould.