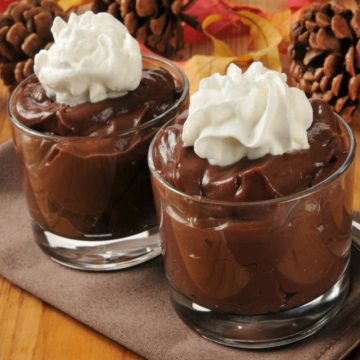 By: Mrinal Pandit, Chief Dietitian, NephroPlus
This nutritious pudding is packed with proteins and tastes more like a dessert. It is the best way to replenish and refuel your protein loss during dialysis.
Ingredients:
Hung curd ½ cup (100 g)
Protein powder for dialysis 2 scoops
Choco Chips (optional)
Cocoa Powder 1 tsp
Procedure:
Mix all the ingredients, except Choco chips in a blender to get a smooth paste. Add 1 -2 tsp of water to get an even mix.
Shift the mix in small glass jar and top it with Choco chips (optional).
Refrigerate the jars. Serve cool.
Nutritional content per serving
| | | | | |
| --- | --- | --- | --- | --- |
| Energy Kcal | Protein g | Sodium mg | Potassium mg | Phosphorus mg |
| 96 | 15 | 45 | 171 | 154 |
Note: I have used a dialysis supplement with the below formulation. Nutritional content for 2 scoops (Approx. 14 g)
Energy: 35 Kcal | Protein 5.3 g | Sodium 11 mg| Potassium 31 mg |Phosphorus 20 mg