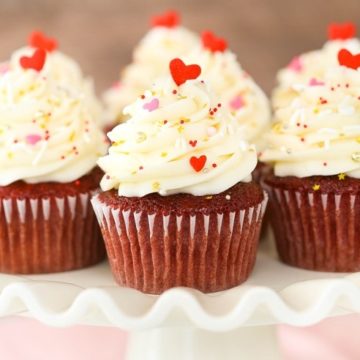 By: Ms. Apeksha Ekbote, Msc, RD, Chief Dietitian, NephroPlus.
This Valentine's day, treat yourself & your loved one with this velvety soft cupcake
Portions – 8
Serving Size – 1
Ingredients:-
All purpose flour - 1 cup
Powdered sugar - 1/2 cup
Baking Soda - 1/4 TSP
Baking powder - 1/4 TSP
Salt - 1/4 TSP
Cocoa powder - 2 TSP
Milk - 50 ml
Buttermilk - 100 ML
Oil - 1/3 cup
Vanilla essence - 1/4 TSP
Apple Cider vinegar - 1 TSP
Red colour – Accordingly
Preparation:
Preheat the oven at 150 degree Celsius
~ Whisk the dry ingredients so that there are no lumps
~ Mix all the wet ingredients
~ Gently mix or fold the wet into the dry ingredients stirring in one direction (do not over mix)
~ Fill in the cupcake liners upto 2/3rd
~ Bake the cupcakes for 10-15 minutes or until the toothpick comes out clear
Can be frosted with whipped cream or butter cream
Disclaimer: Including this recipe without consulting your dietician may cause disturbances in your laboratory results. Creating variety in your eating pattern is one way to improve your quality of life.
NUTRITIVE VALUE FOR ONE SERVING
| | |
| --- | --- |
| Calories | 170.4 Kcal |
| Protein | 2.3 gm |
| Sodium | 155.3 mg |
| Potassium | 49.6 mg |
| Phosphorus | 34.6 mg |