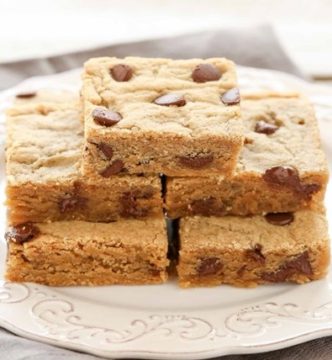 By: Mrinal Pandit, RD, MSc, Chief Dietitian, NephroPlus
It a calorie dense and protein rich bar made with simple ingredients available in every kitchen. It has no added preservatives and can be refrigerated for 1 week in an airtight container.
Ingredients:
Makes: 5 Bars
Serving Size: 1 bar (50 g each)
Ingredient:
Peanut 1 cup (approx. 180 g)
Honey 6 tsp
Coconut Oil 4 tsp
Renal Protein Supplement 50 g (5 scoops)
Unsweetened Cocoa powder 1 tsp (Optional)
Flax seed oil 1 tsp (Optional)
Chocolate Sprinklers/ Dried Blueberries/ Dries Raspberries 1 tsp (optional)
Procedure:
Roast nuts for 3 minutes, shake pan then roast another 3 to 5 minutes or until the nuts are lightly browned and smell nutty. Let them cool.
Add the roasted peanuts to the bowl of a food processor. Process for 2 to 3 minutes.During this time, you will see the peanuts go in stages from crumbs to a dry ball to a smooth and creamy  peanut butter.
Add coconut oil and  honey (and cocoa powder) then process until combined.
Move the creamy peanut butter to a bowl.
Now add supplement, Flax seed oil and Choco chips. Knead it in a dough.
Grease a mould and press the dough evenly into the prepared pan and refrigerate for 1 hour or until firm.
Nutritional Content per bar (50 g)
| | | | | |
| --- | --- | --- | --- | --- |
| Energy Kcal | Protein g | Sodium mg | Potassium mg | Phosphorus mg |
| 312 | 12 | 16 | 249 | 139 |
Note: You can use any protein supplement formulated to cater the special need of dialysis patients. The nutrient content of the bar may vary with the supplement you choose.
I used Renal supplement with the below formulation
Nutritional Content per 100 g
Energy 244 K Cal |Protein 20 g |Sodium 56 mg |Potassium 40 mg.