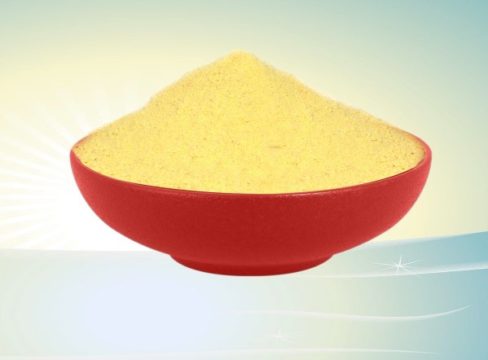 Ingredients: 1 cup =150 g
Channa dal 1  ½  cup
Urad Dal 3 tbsp.
Rice 25 g
Hing 1 tsp.
Haldi 1 tsp.
Red Chilies 6-8 in no
Mustard Seeds 1 tsp.
Dry Ginger ½ inch
Preparation : 
Dry Roast all the ingredients separately.
Allow it to cool down then grind the mixture in smooth powder.
Sieve the mixture twice to get fine powder
Powder can be stored in airtight containers for months.
Metkut can be used instead of dal.
Nutritive Value as per 1 small jar (400 g)
Calories : 1188.5 Kcal
Proteins : 65.69 gm
Sodium : 41.35 mg
Potassium : 2270.5 mg
Phosphorus : 1137.5 mg
*Serving size 1 tbsp. (10 g) = 56 mg potassium