By Mrinal Pandit, Chief Dietician, NephroPlus
Patients with chronic kidney disease are at increased risk of cardiovascular disease (CVD), including coronary heart disease, cerebrovascular disease, peripheral vascular disease, and heart failure. According to a study, the risk for CVD in a 30-yr-old End Stage Renal Disease (ESRD) patient is similar to the calculated risk of a 70 to 80-yr-old subject from the non-renal population.
What is CVD?
Cardio Vascular Disease (CVD) is class of disease that involves any complication related to heart and blood vessels. CKD alters calcium and phosphorus homeostasis, resulting in hypercalcemia and vascular calcification leading to atherosclerosis and arteriosclerosis. Atherosclerosis is primary degenerative process which leads to the plaque formation and narrowing of the artery while arteriosclerosis results in stiffening of arteries. The other complications that can develop from renal disease and lead to CVD are High blood pressure, Anemia, High calcium phosphate levels, Diabetes and deranged Homocysteine levels.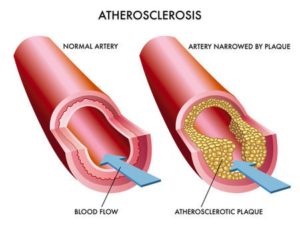 Diet Prescription:
It is important to have a balance of nutrients as the medical nutritional therapy for ESRD and CVD is different .The objectives and the clinical parameters which they focus are varied. The diet should be kidney and heart friendly and it should cater to the nutritional needs of both.
This is how you can combine the nutritional requirement for both and improve the quality of life and get better output.
Nutrient

Kidney Friendly

Heart Friendly

Kidney-Heart Friendly

Protein
Depending on the stage of kidney failure the amount of protein will vary between 0.6 g to 1.5 g per kg Ideal Body Weight
The protein requirement is approximately 15 % of total calories
Amount of protein can go as per the stage of kidney failure and type of protein can be heart friendly.
Choose high protein foods low in cholesterol .E.g. skin less chicken, egg without yolk, steamed fish. Ask your nutritionist about inclusion of mushroom and soya bean in your meals.
Sodium
Intake of sodium is limited to 2500 mg per day.
Mild to moderate restriction can be between 1600- 2300 mg.
Restricted amount of sodium is good for both.
Restrict papads, pickles, chutney, sauces and all canned, preserved and seasoned products unless declared to be salt free.
Potassium
Rigorous potassium restriction is required depending on clinical parameters.
A high potassium diet is recommended as it reduces the risk of vascular disease and controls blood pressure.
All fruits and vegetables are rich in potassium.
This is where we have to plan a good diet and find a mid-way to keep the potassium levels to normal and get the desired benefits of antioxidants. Depending on the blood investigation a dietician can recommend low potassium and high antioxidants and anti-inflammatory foods.
Phosphorus
Phosphorus restriction is required, as it weaken the bones.
Foods rich in protein and low in fat are rich in phosphorus. E.g. Skimmed milk powder, dehydrated egg, low fat cream, toned milk.
Avoiding phosphorus rich food will be good for both. As phosphate levels are consistently linked with cardiac calcification, cardiovascular disease (CVD)
Fluids
Fluid intake is restricted depending upon the urine output and ultra-filtration. High water retention may lead to heart trouble.
No fluid restriction is required unless specified.
Fluid restriction as per urine output is needed to delay the progression to CVD in kidney patients.
Cholesterol
High cholesterol and triglyceride levels are common in people with kidney disease.
High triglycerides have been associated with an increased risk of coronary artery disease, which can lead to heart attack.
Cholesterol restriction is advised for both. Avoid food rich in cholesterol and saturated fats.
Fiber
High fiber helps relieve constipation and decrease inflammation.
High fiber up to 35 g per day is recommended to lower cholesterol levels.
High fiber is beneficial for both, but it may be
impossible for a person
with kidney disease as many of fiber rich foods are rich in potassium and phosphorus. A well planned diet can help you overcome this situation.
Disclaimer: The information given above is meant only for reference purpose, it is recommended to consult your Doctor/Dietician before you make any changes in the diet.